They are between 13 and 17 years old and think they can make their dreams of Europe come true in Cyprus. Each year, several hundred young migrants arrive on the island in search of protection. The shock of arriving in this country, which some did not even suspect existed, very quickly mixes with immense disappointment. On the spot, the living conditions push many of them to despair.
Alpha *'s life changed dramatically in 2015. That year, he suddenly had to leave his village in Guinea after the death of his grandfather, who raised him. At the age of 10, Alpha moved in with her father, who had meanwhile married a new woman. So a real ordeal begins for the young man. Unlike her four siblings, Alpha cannot go to school. And he regularly suffers violence from his father. It was to escape his blows that he decided, at the age of 16, to leave his country for Europe. "I knew that crossing Morocco was difficult for migrants. And I have a friend who died in Tunisia, he says. So I chose Cyprus."
Like Alpha, hundreds of unaccompanied minors (UMAs) arrive each year on this small Mediterranean island: by boat, from the Turkish coast, for Syrian exiles, or by plane, from Istanbul then Ercan – the airport located north of the island. under Turkish occupation – for Somali, Congolese, Ivorian or Cameroonian citizens. According to local NGOs, arrivals have been increasing since the end of 2018, excluding the few months of Cypriot confinement, in 2020.
In 2021, 659 unaccompanied minors applied for asylum, up from 304 in 2020 and 535 in 2019.
As more and more young exiles trample its soil every year, Cyprus is not really their first destination. "When they leave their country, minors are aware that they are leaving for Europe, but they don't know where exactly," explains Katerina Melissari, coordinator of child protection at the NGO Hope for Children. who travels with them, the 'big boss', accompanies them to the north of the island, and to the surprise of the children, he abandons them there. Many leave them telling them that they have arrived in Italy or France ".
Some young migrants then take a taxi, with which they cross the Green Line, the demarcation zone that separates the north from the south of the island. Others are left, by another "guide", directly at the doors of an association. In both cases, everyone must then go to the Pournara center to register their asylum application.
cases of sexual harassment
After the shock of arriving in an unknown place, the minors must therefore face a new ordeal: living in this overcrowded camp, in conditions "totally unsuitable for young people", protests Andria Neocleous, who is responsible for asking for help for Hope for Children.
There is a specific safety zone in Pournara for vulnerable populations, including unaccompanied minors. But according to the AIDA report published by the Refugee Cyprus Council, this security zone is not "adequately guarded during the day and night". A violation with serious consequences for its young occupants: in 2021 and 2020 several cases of sexual harassment of minors were reported to the police.
>> To (re) read: In Cyprus, authorities ordered further investigation into the disappearance of 11 unaccompanied minors
Outside this area, again due to overcrowding, adolescents are forced to live with adults "in tents or in prefabricated buildings", and have to share showers and toilets. Dangerous conditions for unaccompanied minors, especially from 2020, when the length of stay in the center, from a few days earlier, increased to several months.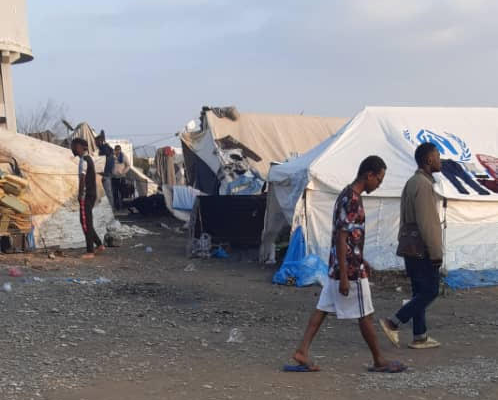 This year, following the release of a ferocious report by the Commissioner for Children's Rights on living conditions in Pournara, President Nicos Anastasiades visited the place on March 13. After his visit, he undertook to make the living conditions of the 350 minors housed in the camp "more human".
Since then, 150 have been moved to hotels on the island. But for the others "nothing has changed", Andria Neocleous sighs. In March, nine young Somalis camped for several days in front of one of the Hope for Children apartments in Nicosia to seek shelter. Exhausted, they had been waiting in the Pournara camp for more than six months.
"Let's destroy their dream a little"
Once their request is finalized, the exiled youth are allowed to leave the center. They are then housed in apartments run by social services in Larnaca and Limassol (in the south of the island), or supported by associations such as Hope for Children. Currently, nearly 600 minors between the ages of 13 and 17 benefit from these accommodations in Cyprus.
The beginning of this period is, once again, synonymous with disappointment for these teenagers. "Most of them are already very impressed from the first weeks in Cyprus. When they finally think they can build something, we have to explain to them that it will be very long and difficult. They don't expect it," says Katerina Melissari. Some come to Europe to become a professional footballer. Then we have to tell them why, at the moment, it is not possible. Let's destroy their dream a little. "
>> To (re) read: In Cyprus "overwhelmed" by asylum applications, migrants live "in profound misery"
According to Hope for Children, one third of unaccompanied minors pass through Cyprus in order to reach a loved one elsewhere in Europe, through family reunification. Again, "it is a long and complex procedure. Many are very angry, disappointed, because they think that everything will be done quickly. When in reality long months, even years, will spend waiting".
Psychological disorders and addictions
During this long waiting period, fear of the future conquers the vast majority of young migrants. "Syrian teenagers are less anxious, because they are almost certain of obtaining asylum, humanitarian aid is advancing. For African citizens it is much more difficult, because we know that the push-back rate is high. The servants have fled the violence, some of them. which brought close to death, do not justify, according to the authorities, obtaining protection ".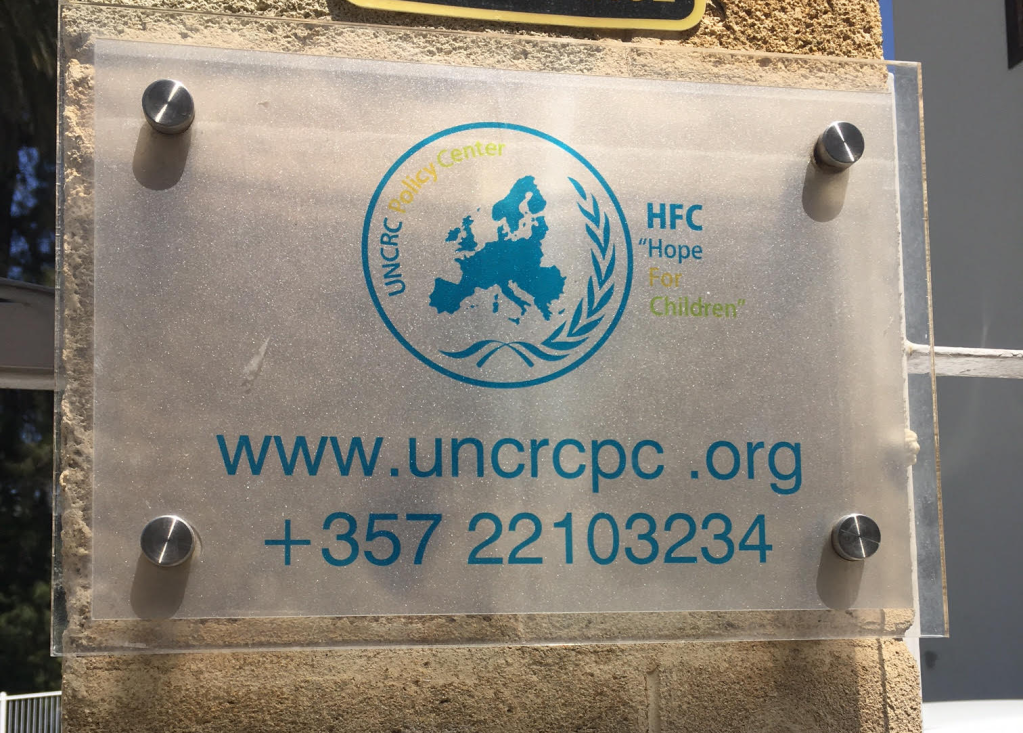 This anxiety gives rise to psychological disturbances in some people, which can lead to addiction to drugs or alcohol. Hope for Children psychologists can then intervene in the accommodation they are responsible for. But for the most serious cases "it is complicated", assures Andria Neocleous. "The specialized public structures do not accept young people who do not speak Greek. And they refuse to accept interpreters".
Alpha never drowned her desperation in alcohol. But she has already "wanted to get it over with" three times. "I am not yet of age yet I already know the life that awaits me, the same one I have today: working from 6 to 17 for a pittance, without any consideration. For Africans like me, here, it is the one and only perspective. When I think about it too much, it worries me. "
>> To (re) read: "I live the worst moments of my life", the difficult everyday life of a Senegalese in Cyprus
According to Andria Neocleous, the authorities have the same "recently they have engaged, for example by collaborating with NGOs for housing and education of young people. But there is still a lot to do. Above all, this is not fast enough. Because as politicians take their time, there are more and more requests. "
In just over six months, Alpha will turn 18. She will have to leave the government-loaned apartment where she is staying with four other young exiles. In order not to be in need, she took the initiative. Every day Alpha gets up at 5am, catches the bus at 6am and begins maintenance work on a villa in the region at 7am. On Saturdays she washes the tankers. "I was offered to go to school but I had to refuse. I have to work to save a little, otherwise how can I live afterwards? Not to eat."
* The name was changed at the request of the interested party.