Rafaël Proulx has been a good team player throughout his career in junior hockey. (Photo Jimmy Allard – courtesy)
Rafaël Proulx made his lap of honor on the ice of the Huntingdon arena on April 24th. The 17-year-old Valleyfield Braves player bantam B was able to celebrate his last game of minor hockey. The teammates of the autistic young man wanted to emphasize above all his inclusion and his perseverance.
"He was crying a lot, said his father, Benoît, moved by the moment. He was super happy and he didn't expect this attention. He told everyone that he had his turn on the ice to retire him.
His teammates wanted to mark the end of their friend's journey. After the game, with the agreement of the president of the Huntingdon Minor Hockey Association, Érick Faubert, and the coach of the team Mercier, the Braves showed their respect for Rafael.
"Despite your handicap, over the years you have been able to prove that you have a dream, of playing hockey, his father continued. Everyone got on board. You have changed the lives of many people without knowing it. All the young people who have known you have grown as a person. I am extremely proud of everything you have accomplished over all these years. "
A good teammate
Rafaël Proulx was diagnosed with autism when he was 6 or 7 years old. He was already playing junior hockey. Once he knew his condition, he was given a waiver to get a subclassification. "For Rafaël, hockey and school are what keeps him at the center of everything, explains his father. He has mild autism and his hand-eye coordination doesn't work except in hockey. In hockey he feels like others. He feels accepted. He is really special ".
Martin Desrochers and Nancy Verreault contributed greatly to obtaining the exemption to allow the young teenager to play with teams made up of players younger than himself. Despite everything, the parents of the young hockey player had to submit a medical report every year.
"That's correct, because behavior can evolve, points out Benoît. But Rafael is a good team player. Not the most involved, he plays his game and makes passes. I think he has had two penalties on the bench in his entire career. "
Once, Rafael suffered an offensive remark after being checked. At another time, a rival team had mistakenly identified him as the perpetrator of an illegal stroke. But overall, he has had a great career.
Which ended with a defeat in the final of the League of 30.
"His team was 13th before the break imposed by COVID, explains Benoît, who was also head coach. We beat three of the strongest teams in the standings to reach the 2-1 final lost.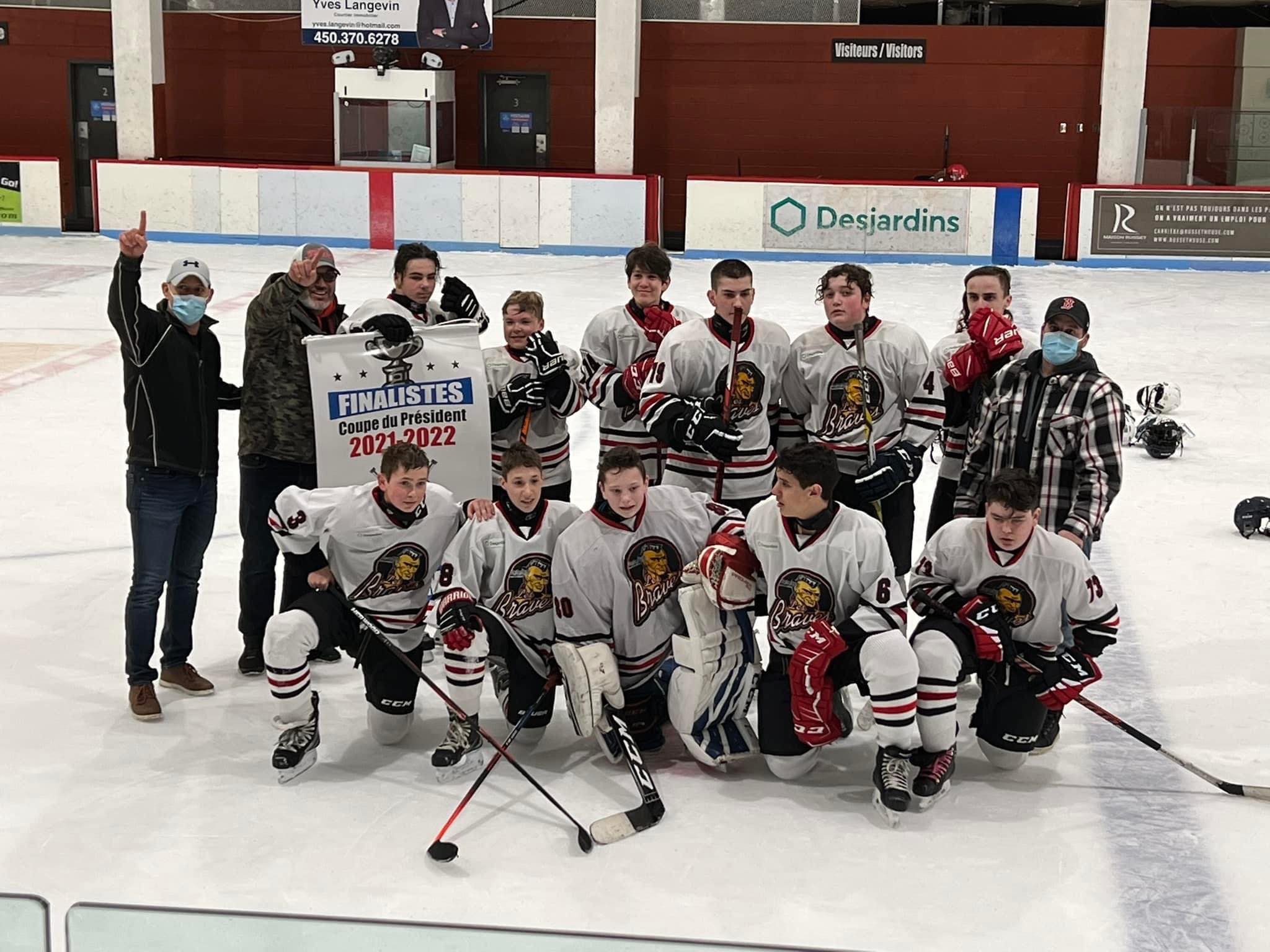 Valleyfield Bantam B Braves were finalists in the League of 30 playoffs. (Photo Jimmy Allard – courtesy)
An opening
Benoît Proulx, president of the Valleyfield Minor Hockey Association, would like to create a structure to allow young people like Rafaël to play hockey. He says he has a dozen players plus an interested goalkeeper. He adds 5-7 players from Vaudreuil. "Lac Saint-Louis and Hockey Quebec talk about it a lot. But it takes time for it to materialize. "
The autism spectrum is quite complex. Young people like Rafael are not a problem. But some may react more aggressively. "I don't want to go on the ice without a coach", assures Benoît. You must be equipped to help coaches. I want to make sure it's going well. The goal is to bring young people together to play hockey and have fun.
Since 2015, the Minor Hockey Association of Saint-Jean-sur-Richelieu has been organizing the so-called adapted hockey. Young people with autism evolve there in a recreational setting that is well supervised by coaches and workers.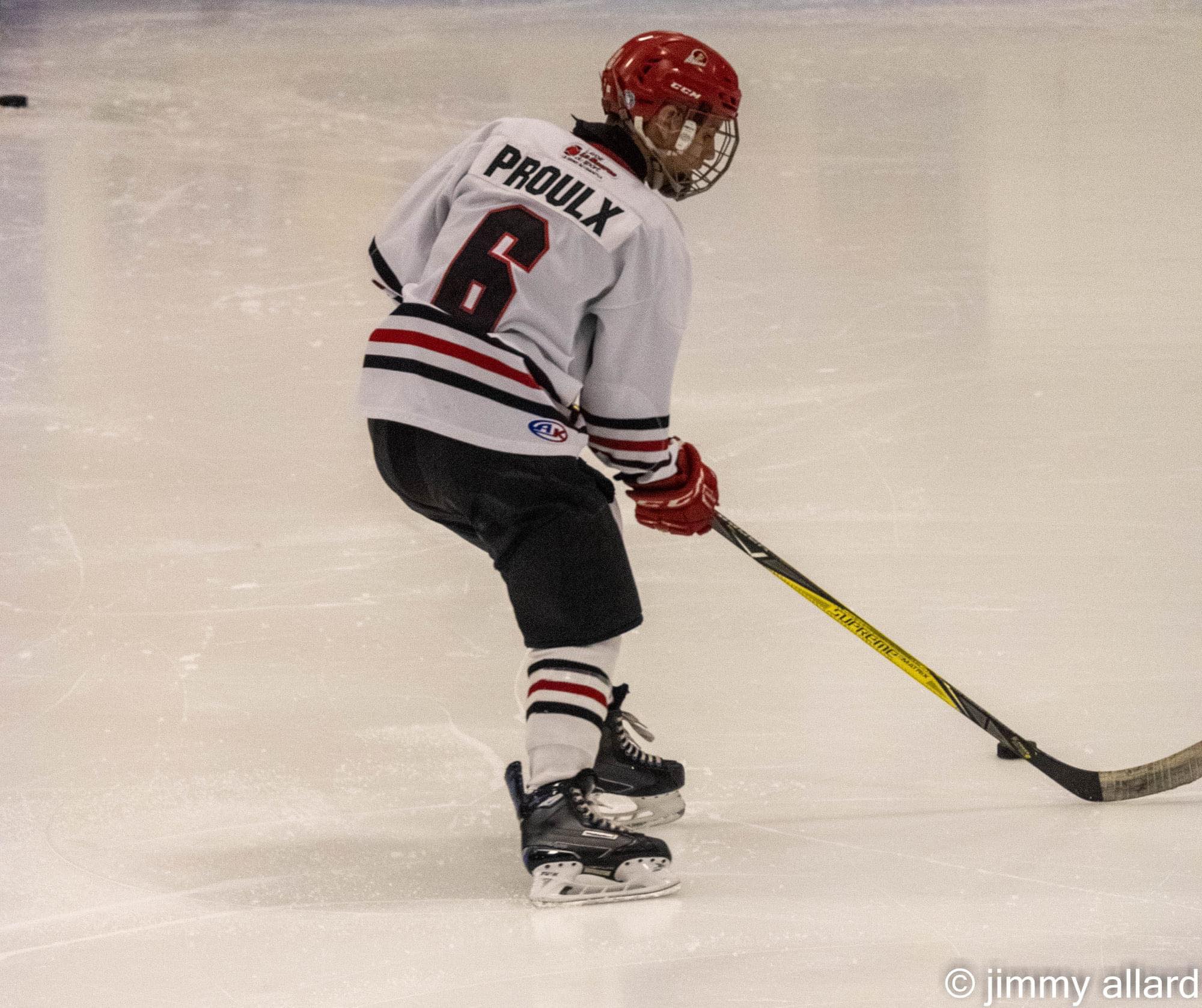 A bit like what is happening in Saint-Jean-sur-Richelieu, we would like to create a league to allow autistic hockey players to evolve in a friendly and safe environment. (Photo Jimmy Allard – courtesy)