News hardware NFT: DC Comics has decided to be one step ahead of Marvel
One of the most famous comic book publishers is once again demonstrating its interest in NFTs. The DC brand had already bequeathed some rights to use its image for NFT collections on third-party applications such as Veve. But this time around, the DC Comics company is not subcontracting and is going deep with its own NFT market dedicated solely to the DC universe.
This is not NFT's first attempt at DC
In December 2020, long before the NFT bubble, the superhero company launched its first collection on the NFT Veve platform. He then went on to feed the platform with NFTs of iconic 3D objects and characters such as Batman, Harley Quinn, Robin and many more …
But the monopoly was short-lived for the DC brand …
Added to this is its main competitor Marvel, on the same platform, which offers a similar type of content related to its universe.
An action that once again encourages the DC to stand out in this area.
A market dedicated to the universe of DC comics
The publishing house has been quick to take command of its competitor since the beginning of last April of its first marketplace dedicated to the world of superheroes.
This platform, intended exclusively for the DC universe, will allow the brand to produce and sell non-fungible tokens without intermediaries.
To carry out this project, DC turned to Palm. A perfect blockchain for these NFTs, because it supports a large amount of transactions all at low cost.
A first collection of NFT Batman
On the occasion of the launch of the marketplace in beta, DC released a first large collection of Batman masks limited to 200,000 copies at varying levels of rarity. Through these NFT masks, DC intends to bring real value to fans by developing an unprecedented web3 experience.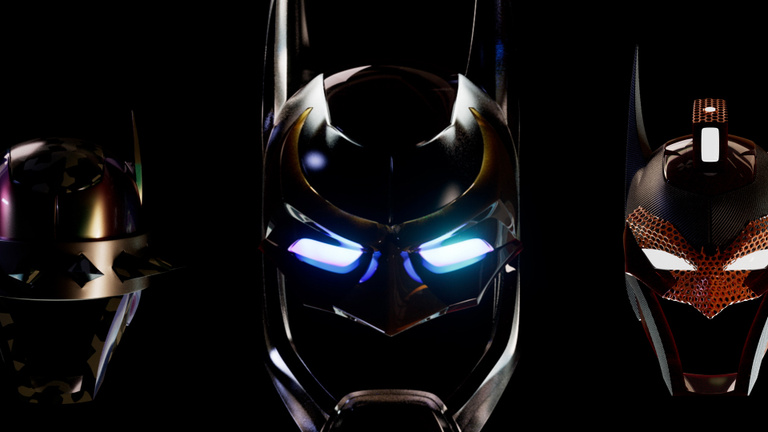 DC Comics explains:
"The DC Bat Cowl Collection will be incorporated into future DC Comics stories. As your story unfolds, Batman will update your Bat Cowl with new features, unlocking access to the wider DC world. Bat Cowls offers the opportunity to vote on key aspects of a future comic, including storyline, characters and graphics. "
In fact, the superhero company wants to actively involve NFT owners by introducing these masks in future DC comics, making them interactive and equipped with real usefulness. These Bat Cowls NFT, will therefore allow the owners to have a very important decision-making choice on the realization and production of the next Batman comics.
An innovative utility for an NFT, offering significant decision-making power to license fans. This new perspective risks inducing other brands to exploit this technology to give the choice of certain parameters to NFT owners as if they were real small shareholders. We can welcome this interesting initiative which allows for the establishment of a dialogue between creators and consumers.