Beyer Chronometrie is the oldest Swiss watch sales company, has announced that it has launched its first collection of NFT watches.
NFT between tradition and innovation
After 262 years, the Beyer Chronometrie family business is entering new ground of innovation. In collaboration with FTSY8 Fictional Studio, a brand of the digital creative agency SiR MaRY, the famous watch boutique in Zurich is launching a unique NFT collection, unprecedented in the world.
This strategy has paid off. The first 100 NFT watches sold out after just seven minutes, the next public delivery will take place on June 29, 2022. In addition, the virtual pioneer of Swiss watchmaking visited the World Economic Forum in Davos. The project was presented by Beyer Chronometrie and FTSY8 at the Maison de la Suisse.
Beyer Chronometrie asked four designers from different sectors to create a series of new virtual watches: Simon Husslein, designer and professor of interior architecture at HEAD in Geneva; Niklaus Hodel (aka "The Shoe Guy"), luxury shoe specialist; Ricardo Diaz, 3D artist who also deals with the transcription of virtual drawings in this company; and Florian Beck, digital specialist and man behind the project.
" Just because we invented watchmaking doesn't mean we're resting on our laurels. For 262 years we have been looking for ways to combine tradition and vision. With the NFT watch collection, we have once again succeeded beautifully"Said René Beyer, CEO and owner of Beyer Chronometrie.
Another example of the fact that luxury watches and digital innovation can be cheap, it is in this same perspective that Tag Heuer has launched a smartwatch feature that allows you to view your NFTs.
In a different style, Hublot had launched its crypto-watch for wealthy hodlers.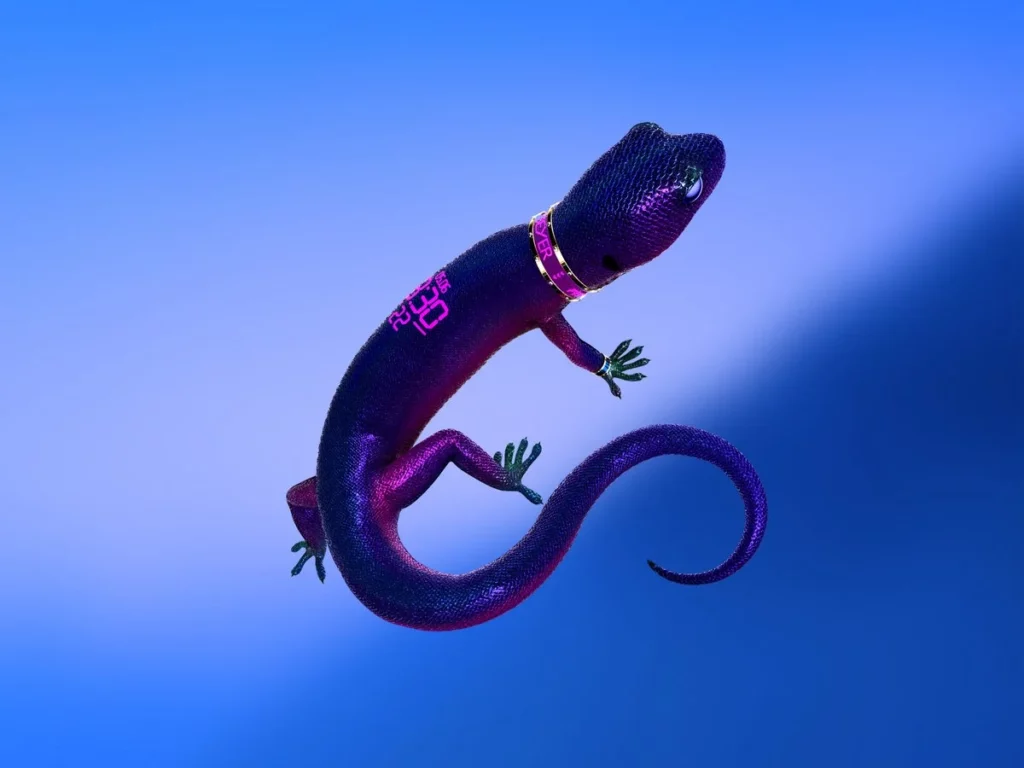 The design of the watches
It is not enough to make a collection of NFT watches, they must also appeal to demanding investors, generally accustomed to the technological jewels of the big Swiss watch brands such as Rolex.
" For this project we work at the intersection of watchmaking, technology, gaming, streetwear and fashion"Explains Philippe Meyer. " There will be a huge choice of NFT models with multiple variants that can be purchased on a dedicated platform. Instead of expanding their physical footprint, after eight generations of operations, the retailer has finally found boundless new virtual territory to explore.
This is in fact the beauty of web 3.0, without limits and where everything is possible, everyone is free to contribute to the creation and improvement of this hyper-connected digital world.
In an interview on Beyer's website, Hodel answers a question about our digital future: " The trend towards a greater online presence, in the form of meetings, purchases, games or social media, will lead users to think about how they want to present themselves digitally or in the metaverse. How do I dress my avatar for a digital interview? What do I look like when I walk with friends through my VR glasses in a virtual New York in the year 2357? "
Beyer Chronometrie is an example for many more traditional companies that refuse to see the expansion of web 3.0 and the place of digital in our world. It is essential that giants like Beyer continue to innovate to maintain their attractiveness.
Get a summary of news in the world of cryptocurrencies by subscribing to our new daily and weekly newsletter service so you don't miss any of the essential Cointribune!
Alessio Patin
Passionate about geopolitics, economics, cryptocurrency, Eurasia and travel! (as far east as possible), crypto-trader for 4 years.