News hardware Samsung wants to establish itself in the metaverse before Apple, with its Discord dedicated to the Web3
Despite the significant drop in the cryptocurrency and NFT market, some brands are determined to invest in web3 to build a long-term community. This community marketing strategy aims to support the brand's future projects in a totally virtual world.
The Korean electronics company is not on its first attempt at web3 since it set foot in the Metaverse in January 2022.
For the occasion, Samsung had reproduced the store in the Meatpacking district of New York, in the same way, in the Decentraland metaverse.
One of the goals of this experience was first of all to establish itself as the first electronics store in the metaverse, before Apple, when many companies were beginning to capitalize on the phenomenon.
However don't worry, it didn't sell NFT phones … But clothes.
Indeed, this first attempt offered the brand's customers an ephemeral virtual experience with airdrops of NFT Samsung 837X, avatar clothing for the Decentraland metaverse. It all ended with a virtual DJ set, like a Fortnite concert.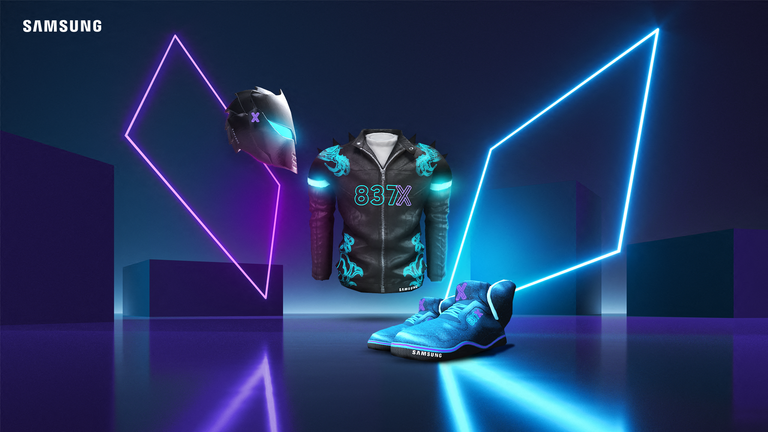 This first virtual offering ended up being a hit with metaverse insiders, prompting the brand to say it would repeat the experience later on.
While the entire crypto ecosystem is entering a bearish phase, the brand does not despair and wants to establish itself in a sustainable way on the web3, before its competitors …
Samsung Web3 Discord
Samsung has never hidden it, the brand wants to democratize the use of NFTs.
With this in mind, shortly after their virtual store, the brand offered a TV that integrated an NFT platform so that customers could view their works on the 8K screen, like a painting.
But this time no TV in sight but a Discord server …
As usual in this sector, the brand has decided to play at the Bored Ape Yacht Club by offering a community Discord server.
The subsidiary Samsung Electronics announced on Tuesday June 7 a Discord server dedicated to its future operations on the web3.
"Virtual communication platforms, such as Discord, allow us to cultivate a community where current Samsung enthusiasts and new fans can come together. As these enthusiasts anticipate an NFT release, exclusive product gift or virtual event, we are exploring this. new frontier with them, enabling us to experience, learn and ultimately shape our future metaverse – it's hugely exciting, "said Michelle Crossan-Matos, CMO, Samsung Electronics America.
Through this community server, the brand intends to offer interactive activities for Samsung professionals.
Features include:
Interaction between players and creators
Access to exclusive products
Access to unique events
Donations from NFT Samsung
and other classic Web3 specific mechanisms …
To usher in its Discord, the brand rewarded early arrivals with daily gifts. A marketing operation that has proved successful, since in 12 hours the US Samsung server reached more than 100,000 members.
This enthusiasm reflects a strong demand for these web3 experiences.
How long will it take before Apple joins Samsung in the metaverse?