The first popular football video games date back to the 1990s with the launch of FIFA International Soccer, the first title produced by the franchise. This had the arcade aesthetic of the era, similar to other 16-bit games of the same generation.
Originally, the game only featured global teams, and the players didn't have real names. The peculiarity of this title, developed by EA Canada, is that it is the first football video game to have an official FIFA license.
Since then, football has evolved and with the advent of NFT technology (Non-fungible token), he tried to offer his fans much more immersive experiences.
The front: fan tokens
Initially, several soccer teams started throwing their own "fan tokens" in an attempt to retain their followers.
These blockchain-based digital assets allow their owners to have access to exclusive merchandising and events, as well as to participate in certain club administrative decisions, such as incorporating new structures or marketing actions.
These assets have mainly been all the rage in Europe, with clubs such as Barcelona, ​​Atlético de Madrid, Paris Saint-Germain, Juventus, Manchester City, among many others. The phenomenon is now spreading to other continents, particularly Latin America.
The after: the metaverse
The word "metaverse" comes from "meta" which means "after" in Greek, so it refers to a universe that is beyond what we currently know. In other words, as mentioned at the beginning, in the future the football metaverses could become so realistic that they will be able to replicate the real football market.
This could range from buying and selling virtual players (NFTs) to broadcast (streaming) rights revenues, which today are mainly capitalized by platforms like Twitch.
In this sense, MetaSoccer could be an example of a football manager-style metaverse that transforms any real football player – who agrees to be in the game – into an NFT. This means that it will be a one-of-a-kind piece that can only be signed by one club.
Argentina goalkeeper Emiliano "Dibu" Martínez, Arsenal FC midfielder Thomas Partey and Real Madrid star Dani Carvajal are now available in this metaverse. The game also has other fictional characters who by training can become stars and get great monetary value and even virtual stadiums where people can pay to watch their favorite clubs' games.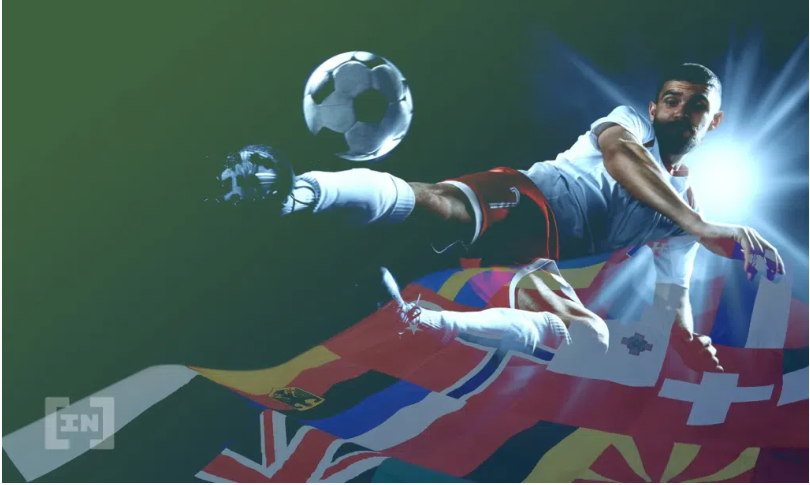 What features are similar to real football?
Strategy and tactics : Each user is the manager / TD of the club and this has a strong impact on the final result of the match.
Player skill : All players have the maximum natural potential they can achieve. Your job as a manager / DT will be to guide them and provide each player with the correct training to unlock that maximum potential, so they perform at their best in the game. Assistants can be hired to create more specific training for specific positions and / or tactics.
Fortune : As in real life, there are odds of winning in your favor, but there are also other variables that can give you a critical failure, like a low-level player.
Morale, rhythm and effort : As a manager / DT, you should not only improve the player's skills, but also take care of him and be aware of any issues that could affect his performance. This will require daily attention. You can also hire assistants to help you with this task.
Discover the future stars – You can buy and sell players, as well as search for young players who could become stars in the future.
The interesting thing is that all of these features can be monetized through the purchase and sale of NFT players, similar to the real pass market, based on a digital economy that revolves around its own cryptocurrencies, called $ MSU and $ MSC.
"The case of MetaSoccer is very interesting, because the users build the team to manage and the fans, thanks to NFT technology, have direct ownership of the players they buy and manage", says César Vidal Scasso, president of the Electronic and Electromechanical Association Argentina (ADEEMA). He concludes "Just as eSports have come to redefine the concept of sport, metaverses can redefine the football market."
Note that this is a very ambitious blockchain project and its evolution will be seen in the months to come. NFT games are a very recent phenomenon and it is too early to know if these projects can be supported.
In turn, the crypto ecosystem is high risk, so any investment decision should always be based on each risk profile, under your own analysis and responsibility.
Disclaimer
All information on our website is published in good faith and for general information purposes only. Any action taken by the reader based on the information found on our website is entirely at your own risk.