News hardware NFT: Instagram goes a step further!
A few months earlier, Meta had announced the arrival of non-fungible tokens (NFT) on the social network Facebook. From then on, it was only a matter of time before the group took the same initiative for its other social network: Instagram.
NFTs will be tested on Instagram in more than 100 countries
Mark Zuckerberg, CEO of Meta, announced the news himself via his Facebook profile. Surprisingly (or not …), the boss of the parent company Meta even took the opportunity to share a baseball card that portrayed him at a young age.
"In honor of expanding collectible digital NFTs to 100 more countries on Instagram and launching new integrations with Coinbase and Dapper, I'm sharing my future Little League NFT baseball card, which someone recently found and sent me … @mcomicconnect has the backstory on my baseball card, said Mark Zuckerberg on his Facebook wall.
This strange card will be the subject of a physical and virtual sale as the CEO intends to use it for his first collection of NFTs …
In addition to this atypical sale, Meta intends to distribute NFT-related features on Instagram in one hundred countries. For the moment, the list of the "happy" elected officials is not known.
NFT on Instagram, but in what form?
The project will allow thousands of Instagram users to be able to display and exchange collectibles in the form of NFTs directly on the social network.
To store these virtual property rights in token form, the social network partnered with the Flow blockchain. This initiative comes as an extension of the first test phase that took place on some Instagram accounts in the United States.
Like Twitter, Instagram will allow platform users to consult NFT information directly on the application. Therefore, creators will be able to show their ownership rights on images or videos.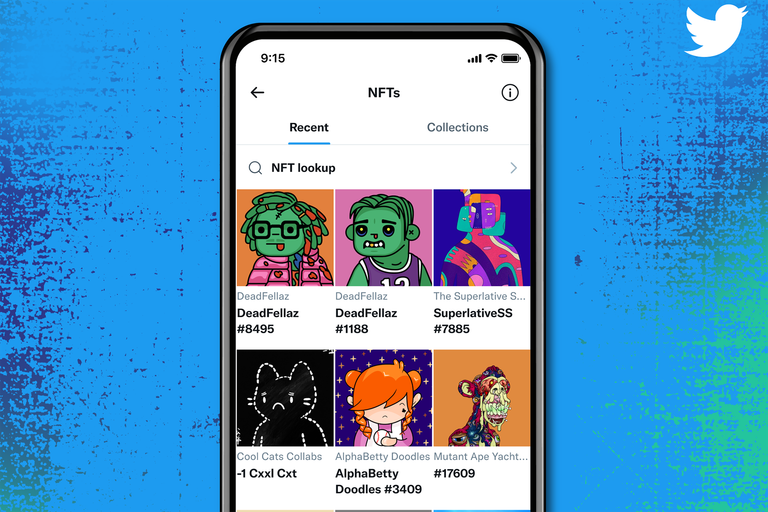 The creators of the platform will also be able to trade and acquire NFTs without going through another platform such as Opensea.
Last June, Meta also announced the launch of NFT on its social network Facebook. It is now clear that the group wants to develop the uses of web3, despite the decline in value of the NFT market since the beginning of the year.
However, speculation about this NFT phenomenon aside, it seems that Meta is particularly interested in the possibilities offered by blockchain technology. By using the NFT features on its social networks, the group could significantly develop the economy of the platform's content creators. These financial opportunities could attract new users to Instagram and generate interest (re) earnings.
In addition to the speculative aspect, it is important to specify that this technology would also make it possible to secure the contents of the platform and to more effectively enforce the rights of creators on social networks.
Carrying out stages of tests organized on Instagram and Facebook, the group announces the color for its future metaverse. We imagine that the next step could be the implementation of NFT in Horizon World, the metaverse of Meta.
About NFT
What is an NFT?
An NFT is short for Non Fungible Token or non-fungible token in French. NFTs are cryptographic tokens issued on a blockchain.
Leveraging this technology to the genesis of cryptocurrencies, NFTs register inviolable properties in this virtual ledger. Consequently, NFTs are true proof of digital ownership.
Is an NFT necessarily an image?
A distinction must be made between an NFT and the object associated with it. The non-fungible token, in fact, is above all a virtual ownership certificate and not the digital file as such. An NFT is usually associated with a photo or video, but it can also take the form of text, music, or any other digital format.
What is an NFT for?
NFTs are generally used to enforce property rights online. Therefore, the owner of a token of a virtual work can collect royalties, guarantee respect for the intellectual property of its digital object, etc.
This feature has in particular allowed NFT to shine in art by creating value and rarity in digital images available on the web. Furthermore, beyond the art, this technology offers multiple uses in different sectors such as in video games, in the traceability of a product, etc.
How is the value of an NFT defined?
These tokens are not fungible, i.e. they have a unique value unlike cryptocurrencies, which are fungible (1 bitcoin = 1 bitcoin).
The price of an NFT is therefore arbitrarily set by the token owner. This price is usually in cryptocurrency, most often in Ether (ETH).
How to buy and sell NFTs?
NFTs are typically bought or resold on trading platforms such as Opensea or Foundation.
What is an NFT mint?
The "Mint" or strike in French, is the initial sale process of a token. To permanently join the blockchain ledger, these new tokens must be new. With this action, the user gets to complete a transaction with his fees to see his token appear in first person on the blockchain.