By Clotilde Chenevoy | the | Marketing
Decathlon will be launching an e-sports video game later this year and wants to go one step further in immersive in-store testing. Valentin Auvinet, who leads Web3 topics internally, wants to test the potential of immersive sport. A project that adds to the ongoing NFT strategy. Explanations.
An inflatable sled, climbing shoes with marker or even a virtual reality helmet equipped with half a ping pong racket…. On Tuesday 20 September Decathlon presented its latest news to the press, including the partnership with Eleven Tennis Table, an e-sport ping pong game. The retailer has developed a specific racket that attaches to Oculus headset controllers to reproduce the gesture as faithfully as possible. A successful association, we are immediately involved in the game.
"We are thus able to make people play sports by removing the constraint of having a game table and finding an opponent, says Valentin Auvinet, Web3 Exploration Leader. Metavers shouldn't be seen as an opposition. It's just a very different practice. We have seen with the Nintendo Wii sport that this could represent a new opportunity to do activities at home and to solve some constraints. With Eleven TT, 50% of people who have tried digital table tennis have also switched to classical practice. "
The e-sport has great potential for the manager and the experimentation will continue at the end of the year with the creation of a video game by the end of the year usable on Oculus, Playstation and the Tiktok mask for China. "The idea will be to see the uses that will be made of it, for training or warming up, and it is complementary to classical practice, says the manager. We rely on an external studio to produce it because we do not have the internal skills, but we have defined all the specifications. The video game market is 5 times that of cinema and music. " Except that today's video games mainly offer a fixed practice, Decathlon, true to its DNA, wants to involve everyone for a more sporty use.
More engaging in-store testing
Valentin Auvinet wants to bring this immersive aspect to the store as well. In Osaka, Japan, Decathlon has created a multi-sport cage offering archery, soccer and baseball. Customers can test products, see the difference in equipment or discover a sport. "One match out of two is archery when we expected more football," says the web3 leader. This animation has had an effect on sales elsewhere. In addition there is also an "instagrammable" side, with young people who have come to challenge themselves by photographing themselves. We are thinking of solutions to be able to offer this type of activity in our stores during the Olympic Games. "
Success of the Decathlon dressing room
Exploration in virtual worlds also takes place via NFTS. Decathlon linked the sale of its Kipsta Barrio shoe co-created with champion Séan Garnier with an NFT. The latter gave customers access to the Decathlon locker room and the NFT Barrio Club. The goal is to create a community around the product. A digital twin was also created so that customers can wear the shoes on The Sandbox.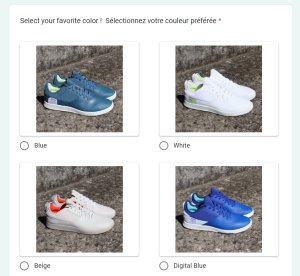 Beyond the fact that the sale of the 2008 models took place in 24 hours, Valentin Auvinet is above all pleasantly surprised by the feedback from consumers. " In the Decathlon locker room they were able to attend an exchange with Séan Garnier and were asked to express an opinion on the choice of colors for the next models, He explains. There has been a lot of feedback and this suggests a lot of potential around co-creation. " A subject dear to Decathlon.
Another NFT effect, the retailer managed to capture a new and younger audience. A goal that didn't reach them. And the transfer of NFT could also be done easily between clients, for a cost of around 10-20 euros, depending on the fluctuations of Tezos. No NFT speculation, free. Furthermore, Decathlon does not want to position itself on this use of the NFT.
A first successful experiment, therefore, which will give rise to other tests, in particular in the world of cycling. Therefore, 60 Rockrider jerseys will be sold during two major races including the Rock Azur. Then another series of 1000 NFTs will be released for fans of the brand. They will, however, be available via a Pokémon Go-style geocaching system. Exploration of Web 3 has just begun and "everything is to be written", Valentin Auvinet rejoices.